Join us for the First Annual Onion River Sports Green Mountain Enduro Race, Sunday, October 13 at Norwich University, Northfield, Vermont!
SCHEDULE – SATURDAY 12th OCTOBER
9:00 am – 5:00 pm – Course open for inspection and riding 
2:30 pm – Enduro skills clinic starting from the Shaw Outdoor Center. 
SCHEDULE – RACE DAY 
9:15 am  – Pre-race meeting
9:30 am  – Race start
1:00 pm – Entertainment and BBQ begins
2:00 pm – Award Ceremony
Course Map – click below for web link, click here for printable map.
ABOUT THE RACE 
The Onion River Sports Green Mountain Enduro is a first-year mountain bike race event to be held on the campus of Norwich University in Northfield, VT. In recent years, Norwich has revived its old downhill ski area and put in an extensive, professionally built, mixed-use trail network. The main mountain features miles of machine-built trails with plenty of berms and jumps, while above the ski hill lies some old school, technical, rocky singletrack. Together, these two networks create an ideal setting for an enduro race. The Onion River Sports Green Mountain Enduro will utilize the entirety of the trail network and will incorporate additional features including an old quarry. The Norwich University trail system is quickly becoming one of the most talked-about and beloved trail systems in Vermont. Top to bottom it features nearly 2,000 feet of descending. A band will perform after the race along with a complimentary BBQ.
RACE FORMAT
The Onion River Sports Green Mountain Enduro will be a one-day mountain bike enduro race, featuring three timed stages with untimed transfers between stages. The course will be open for inspection on the Saturday along with an optional and complimentary enduro skills clinic, the enduro race itself will be on the Sunday. There is no ski lift at Norwich, so it will be a true all-mountain race; riders will ride to the top of Paine Mountain to get to the start of the first stage. The climb is on a double track road and is doable even for beginner riders—we'll allow plenty of time for the ascent.
PRIZES 
Cash for Pro categories, Merchandise and custom awards for amateur categories.
REGISTRATION: Various categories and age groups available
Thru 10/6/2013: $35 Amateur, $40 Pro, $20 Collegiate, $20 Juniors (ages 13 and up)
10/7 /2013  –  10/11/2013: $45 Amateur, $50 Pro, $20 Collegiate
On-location registration open Saturday October 12th 9:00am – 5:00pm, Sunday October 13th  7:00am – 9:00am
LODGING OPTIONS 
The Woods at Wihakowi – 3 miles away: Camping and bunk house. Contact: 877 966-3588, 900 Bull Run Road, Northfield, VT 05663
Comfort Inn & Suites at Maplewood – 8.5 miles away: Contact: 802 229 2222, 213 Paine Turnpike North, Montpelier, VT 05602
Please contact James on 802 229 9409 or events@onionriver.com for more information. Event website: www.onionriver.com 
LEAF BLOWER FALL CLASSIC – PRESENTED BY STOWE MOUNTAIN BIKE CLUB – Oct 12th. 
The highlight of the event will be an epic ride led on some of Stowe's most exciting and scenic trails. Whether you are sprinter who rides everyday, a weekend warrior, or a leisurely rider, there will be a group for you. Groups will take a break in the middle to refuel on energy grub and water, before charging back to town!
Once we're back in town and everyone's legs are fried the fun really begins. There will be a catered Vermont harvest meal from Just Delicious Catering, which includes a local maple glazed ham, butternut squash lasagna, roasted potatoes and green salad, as well as hearty homemade desserts. There will be bike related contests and trivia around the bonfire, with the opportunity to win prizes from the Club and our sponsors. Register: http://www.stowemtnbike.com/Default.aspx?pageId=1591822&eventId=735950&EventViewMode=EventDetails
Check out this video of the trails at Norwich University from Sinuosity's Brooke Scatchard!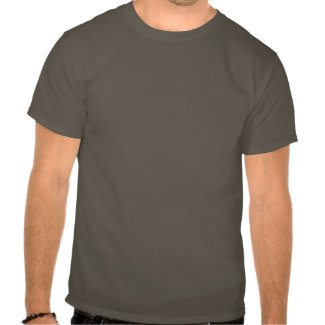 Green Mountain Enduro Men's T-shirt
by
OnionRiverSports
Create unique
photo shirts
at zazzle.com