Montpelier Fall Festival Fun Run
Saturday, September 24th at 12:30pm
We're partnering with MRPS PIE and Montpelier Alive to present the annual fun run at the 2022 Fall Festival. Sign up on runreg.com.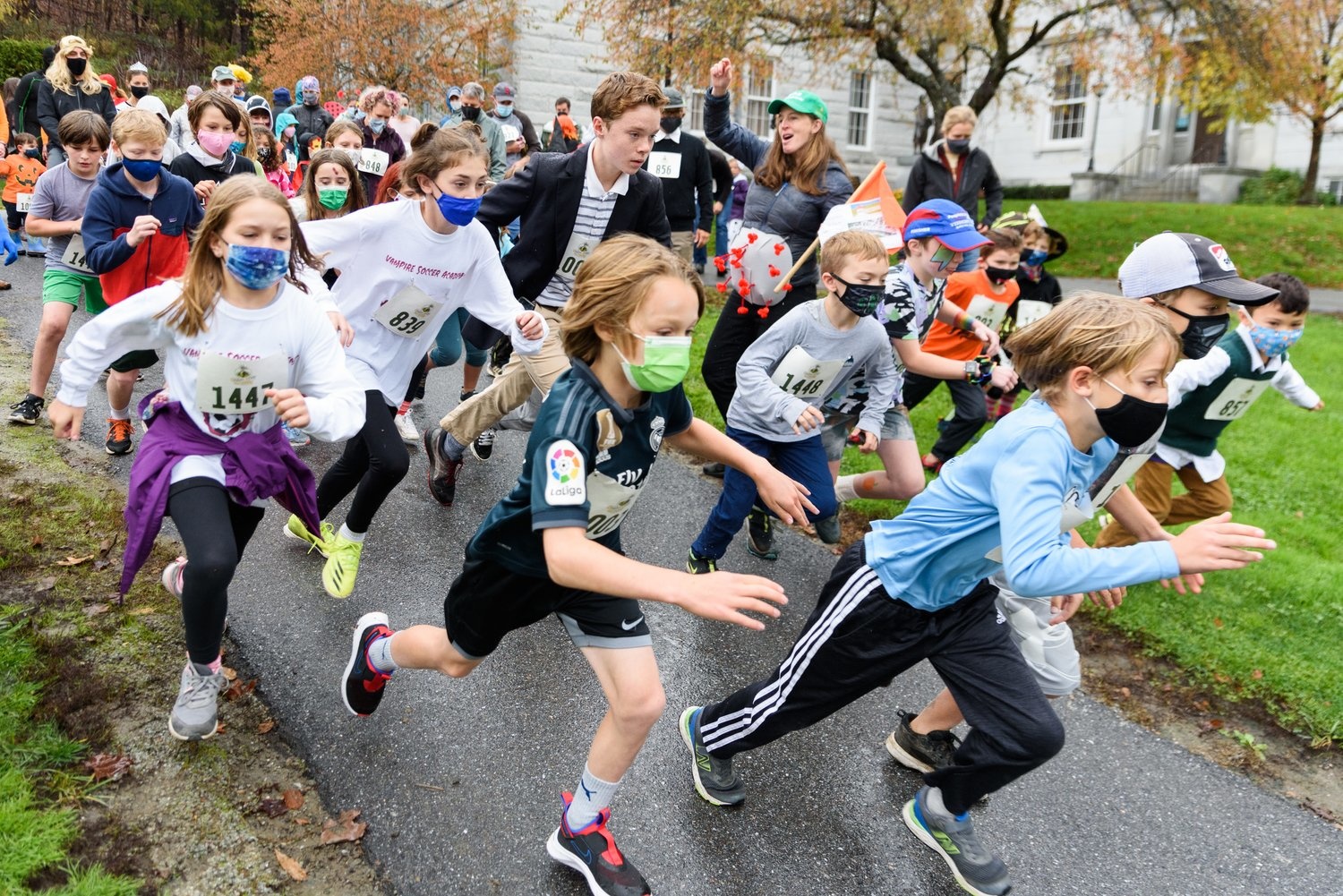 The festival begins at noon and the fun run starts promptly at 12:30 from the right (east) side entrance of the statehouse.
Please pick up bibs at the Onion River Outdoors table at the State Street sidewalk. Same day registration will be from 11:30am til 12:15pm.
This is a FUN run. All ages and abilities welcome, no dogs please! 
The Fall Festival Fun Run route will go from the east side of the state house, go down Governor Davis Avenue, turn right at State Street, stay along the sidewalk, and cross State Street in front of the DMV (please mind the crossing marshalls!), then continue on the sidewalk til Bailey, turn left to cross the bridge, then turn left again to stay on the bike path. Then follow the bike path to Taylor, turn left, and at State St turn left again to stay on the sidewalk. Cross State Street in the same place, in front of the DMV, to finish in the front of the main path in of the State House!
Onion River Outdoors is donating its time and resources for this event. All entry fees and donations will support MRPS PIE. Learn more about other events at the Fall Festival here.