Montpelier Mile
Kick off Montpelier's Independence Day parade with Vermont's fastest mile! This classic one-mile race runs through historic downtown Montpelier in front of thousands of spectators – then stick around after the race for the parade and fireworks! All ages welcome – kids encouraged to run!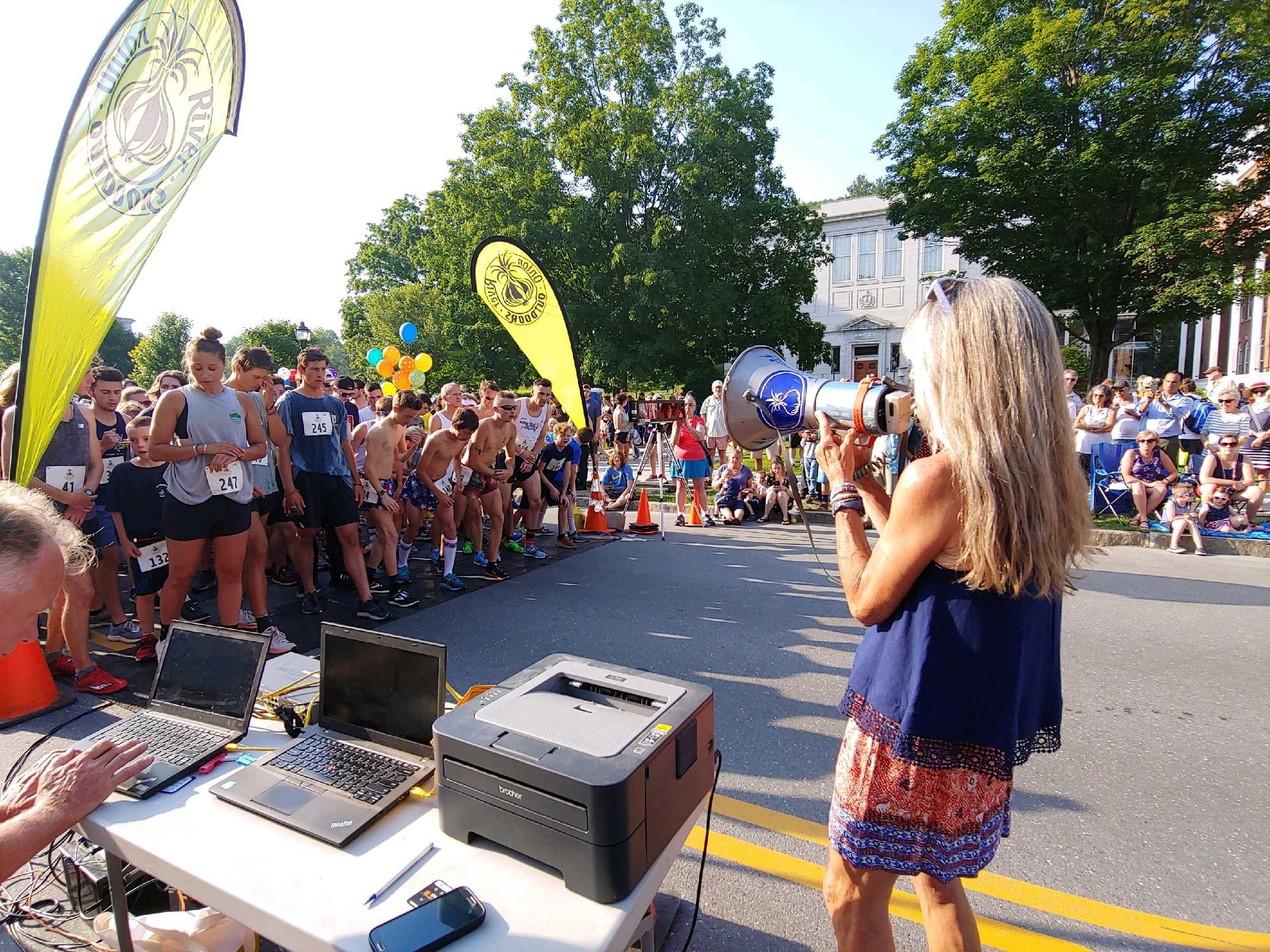 Race Start: 6:00pm (adults with strollers start 6:01pm)
Registration & Number Pick-Up
Pre-registration through July 1: $15 adult / $15 adult with stroller / $10 juniors (13-17) / $5 kids (12 and under)
Day-of registration and bib pick-up from 3:45-5:30pm: $25 adult / $25 adult with stroller / $20 junior (13-17) / $5 kids (12 and under)
Registration and bib pickup at the Onion River Outdoors tent in front of People's United Bank, 112 State St. in Montpelier.
The route starts in front of the Vermont History Museum and runs through downtown to the Main St. rotary and back! Don't forget the Dash for Cash! The first man and woman that make it to the corner of Main and State get $50! Top three finishers in adult categories (male, female and non-binary) get cash prizes, junior and kids top three get ORO gift cards. Sign up today! 
1st place: $100
2nd place: $75 
3rd place: $50
$50 Course Record Breaker
Current record holders: 
Heidi Westerling (2007): 5:00 minutes 
Cullin Burdett (2019): 4:21:9 minutes 
For more information on the July 3rd Independence Day celebration, visit www.montpelieralive.org/july3