Montpelier Mile
Thank you to all the runners and volunteers for a successful 2023 Montpelier Mile. Click here for the race results and check out photos here. 
---
Kick off Montpelier's Independence Day parade with Vermont's fastest mile! This classic one-mile race runs through historic downtown Montpelier in front of thousands of spectators – then stick around after the race for the parade and fireworks! All ages welcome – kids encouraged to run!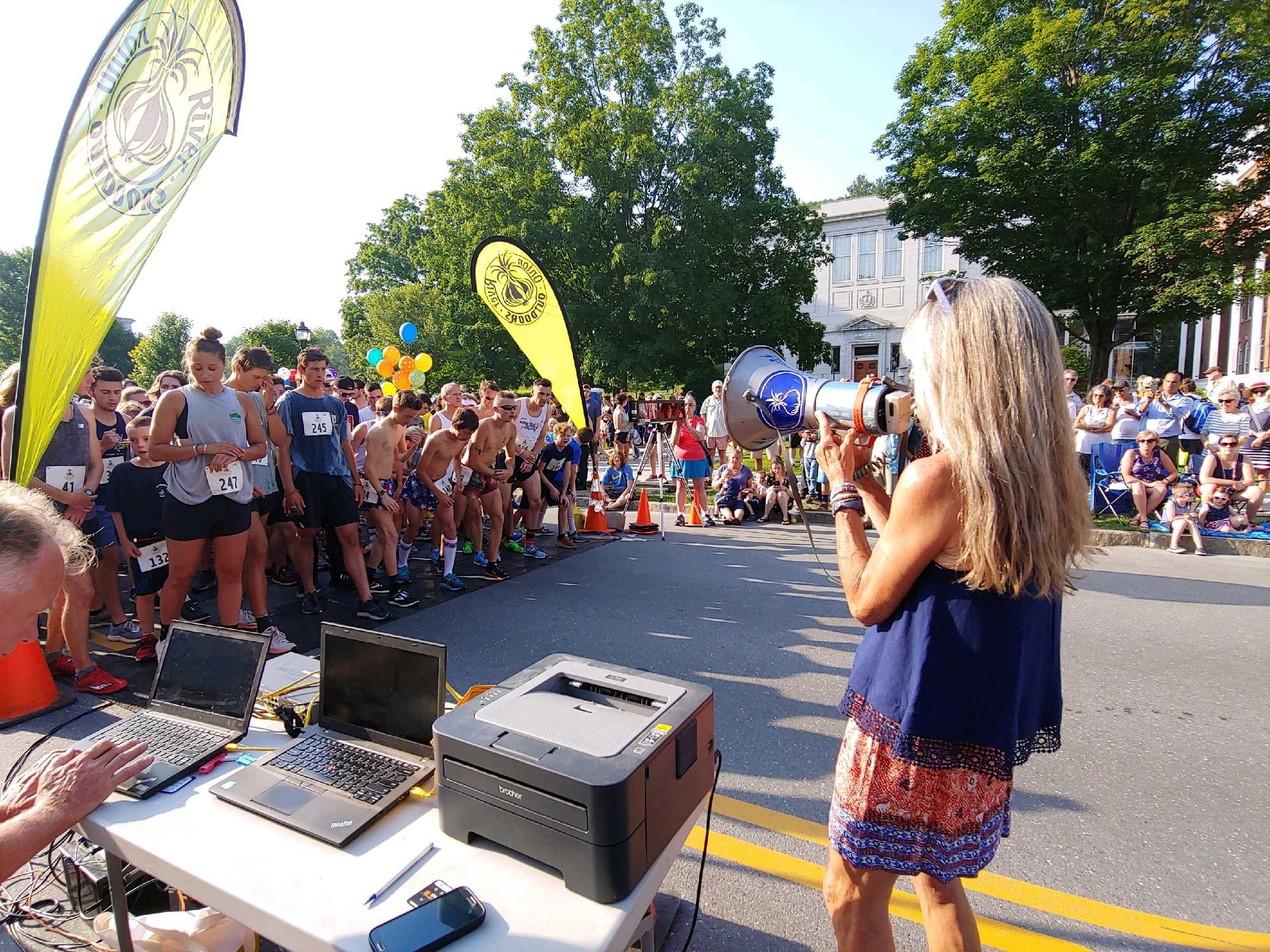 Race Start: 6:00pm (adults with strollers start 6:01pm)
Registration & Number Pick-Up
Pre-registration through July 1: $15 adult / $15 adult with stroller / $10 juniors (13-17) / $5 kids (12 and under)
Day-of registration and bib pick-up from 3:45-5:30pm: $25 adult / $25 adult with stroller / $20 junior (13-17) / $5 kids (12 and under)
Registration and bib pickup at the Onion River Outdoors tent in front of People's United Bank, 112 State St. in Montpelier.
The route starts in front of the Vermont History Museum and runs through downtown to the Main St. rotary and back! Don't forget the Dash for Cash! The first man, woman and non-binary runners that make it to the corner of Main and State get $50 each! Top three finishers in adult categories (male, female and non-binary) get cash prizes, junior and kids top three get ORO gift cards.
1st place: $100
2nd place: $75 
3rd place: $50
$50 Course Record Breaker
Current record holders: 
F: Heidi Westerling (2007): 5:00 minutes 
M: Evan Thorton-Sherman (2022): 4:18.7 minutes 
X: Ella Andreoletti (2022): 9:57.3
For more information on the July 3rd Independence Day celebration, visit www.montpelieralive.org/july3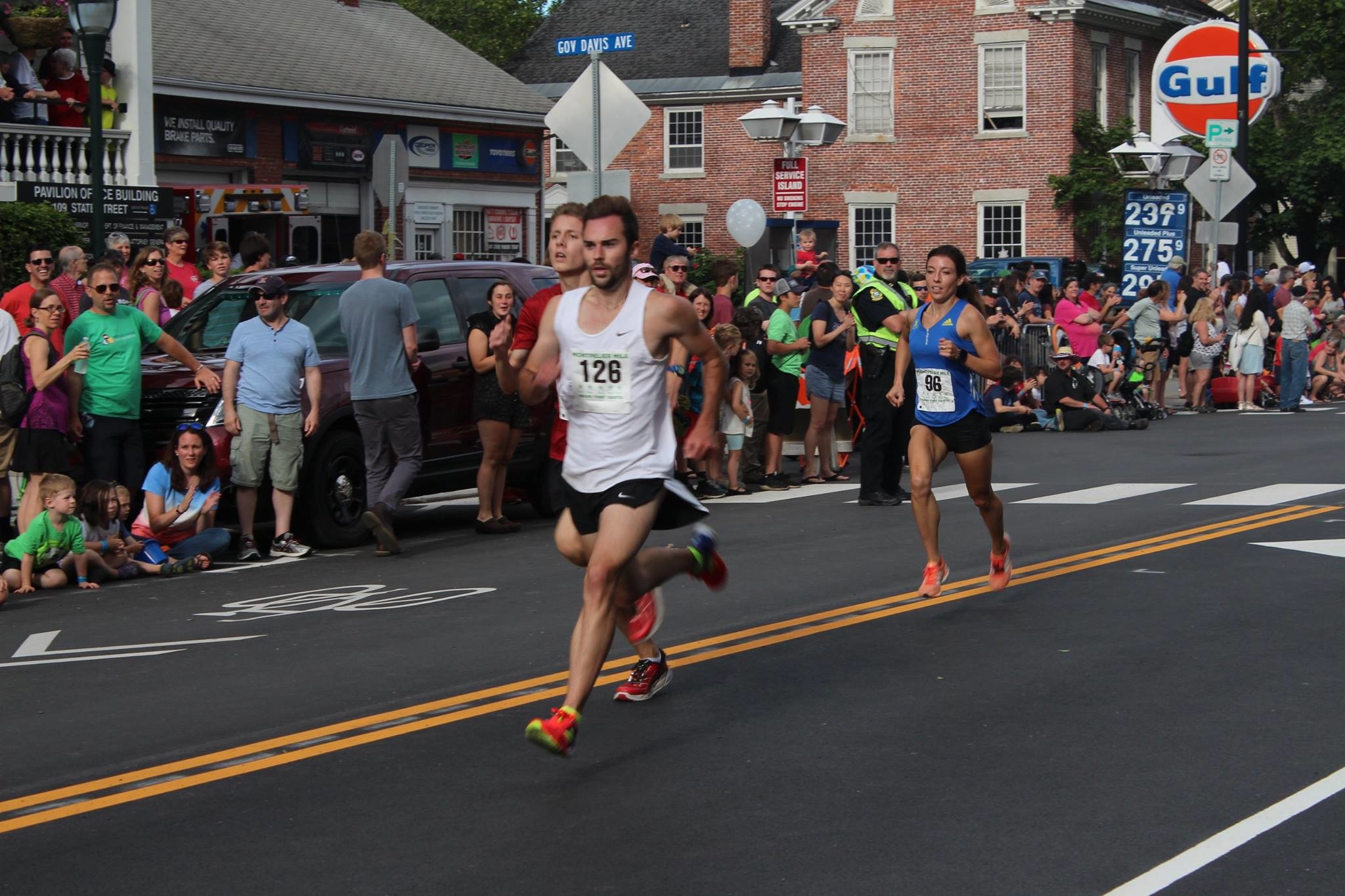 ---
Thank you to those who celebrated Independence Day with us and raced in the 2022 Montpelier Mile! Check out the top finishers below or click here to see the full results from 2022. 
Overall Female
1. Erin Magill, 22, 5:16.4
2. Audrey Mangan, 33, 5:37.4
3. Allie Nerenberg, 37, 6:01.0
Overall Male
1. Evan Thornton-Sherman, 18, 4:18.7 (New Course Record)
2. Andrew Crompton, 21, 4:33.3
3. Avery Smart, 17, 4:49.8
Overall Non-Binary
1. Ella Andreoletti, 10, 9:51.8
Juniors (13-17) Female
1. McKenna Knapp, 16, 6:04.3
2. Olivia Serrano, 15, 6:27.5
3. Jane Scanlan-Emigh, 17, 7:03.3
Juniors (13-17) Male
1. Andrew Thornton-Sherman, 15, 4:52.8
2. Wilder Brown, 17, 4:57.2
3. Wyatt Malloy, 15, 4:58.6
Kids (12-and-under) Female
1. Ave MacKey, 11, 6:53.2
2. Maeve Daloz, 12, 6:55.4
3. Greta Sargent, 11, 6:59.8
Kids (12-and-under) Male
1. Aren Bar, 12, 6:32.9
2. Calvin Winters, 11, 6:38.4
3. Atticus Wykle, 12, 6:42.5
Dash for Cash - Female
Erin Magill
Dash for Cash - Male
Andrew McKinstry
Dash for Cash - Non-binary
Ella Andreoletti