Skis
Slide around Central Vermont with our daily ski rentals. Skis are the perfect way to explore Montpelier's Hubbard Park or North Branch Trails, or ask us about our other favorite ski spots when you come by to rent! Rentals include skis, bindings, boots and poles.
Give us a call to confirm availability. 
---
Backcountry | Cross Country | AT | Telemark | Ski-Shoes | Splitboards | Kids
Ask about our Nordic Lease Program for season-long cross country ski rentals for all ages.

Ski Rental Rates 
---
Backcountry Ski Rentals for Turning Skis (Wide, Waxless, 3-Pin)

Backcountry Ski Rentals for Touring (Narrow, Metal-Edged, NNN BC)

AT & Telemark

Cross Country Skis (In-Track Touring)

Ski-Shoes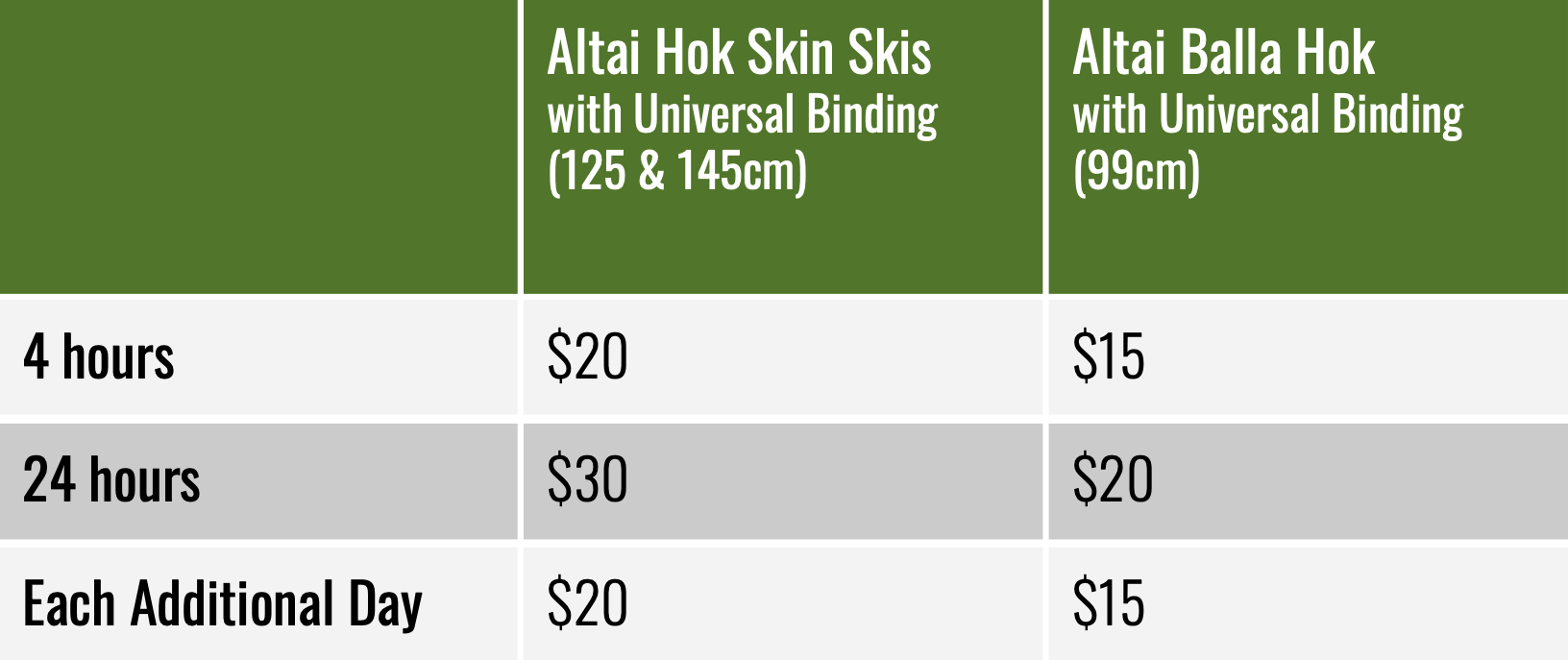 Splitboards

Please call or swing by the shop for current availability! 
Up to two days of rental fees can be applied to equipment purchase. See store for details.
* Poles Only: $6/day
** Skin Rentals: $15/day