Rentals
Onion River Outdoors offers a selection of bikes, skis, snowshoes and ice skates for rental.
Call Now (802.225.6736) or email to see what rentals are right for you and to learn more about trails near Montpelier!
*Subject to availability 

BIKES 
Mountain | Gravel | Fat | Hybrid | Electric | Kids
Please note that current nationwide bicycle inventory shortages have limited our rental fleet. Call ahead for availability. 

*Helmet included in all rentals and demos. Only one day's rental / demo fee may be applied towards the purchase of a new bicycle.
SKIS
Backcountry | Cross Country | AT | Telemark | Kids
Up to two days of rental fees can be applied to equipment purchase. See store for details.
* Poles Only: $6/day
** Skin Rentals: $15/day
SNOWSHOES | SKI-SHOES | ICE SKATES
* Poles Only: $4/day

JR NORDIC LEASE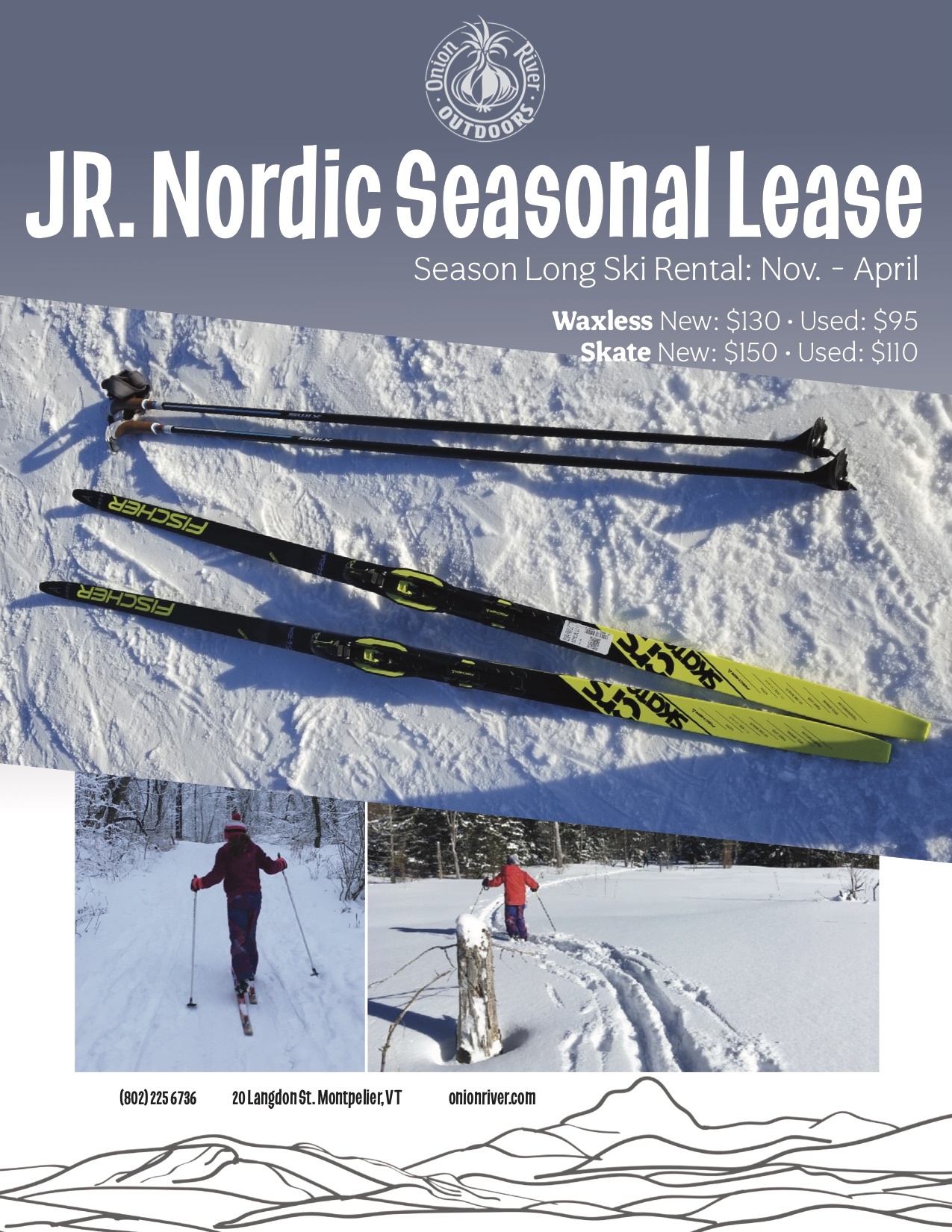 Questions?
Give us a call (802.225.6736) or email us